For Every Airbrush Artist!
Ready to get involved? Register for free and you won't see any google advertising!
Register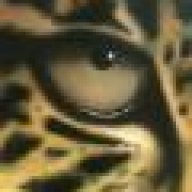 Loading...

Loading...

About

I had a go at airbrushing for a couple of years about 12 years ago back in the dark days of no Youtube then daughter came along so no spare room to pratice in!! 12 years later my daughter found my Cheetahs eye i painted and took it to school to show her teacher what her daddy can do without me knowing!. So I was promted to start again and here i am, back to basics and loving it...if you dont use it you lose it!!

Airbrushing,Martial Arts,xbox and enjoying life wife my beautiful wife and daughter

Interact

Signature

Iwata Custom Micron CM+ / SB v2/ Iwata HP-C+ / Badger Krome

Loading...