Gents,
Does any of you know or have a link to some information or tutorial on how to build stands to mount motorcycle tanks, fenders for painting?
On ebay I can find stuff for cars (to hold hoods, doors etc) so nothing that would work for bike parts (I assume?)
What I'm after is stuff like on those 2 photos... just not sure where to get them or how to assemble the lot.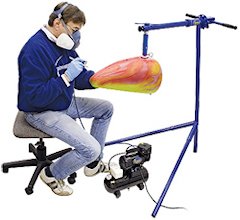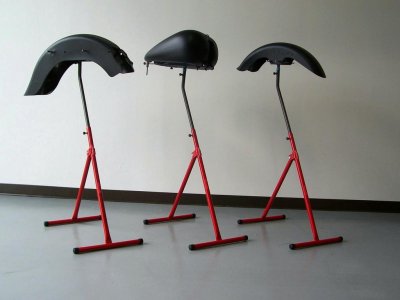 Any advice would be greatly appreciated.
Kind Regards,
Marcin