I am going to give the Etac EFX paint a go but being on a budget and not able to buy all of the colours I am undecided on the best selection of colours to choose.
Aside from black and white, what 6 - 8 colours would be the most useful?
Mainly looking to paint wildlife, perhaps a few skulls. Up until now I have been using a few of the Createx Illustration colours but I see the Etac range do not include colours such as burnt umber, burnt sienna etc.
Not knowing how accurate the colour chart is to the actual paint I am Ideally looking for input from other Etac users. What colours do you use the most? What colours do you find yourself never really using?
Thanks.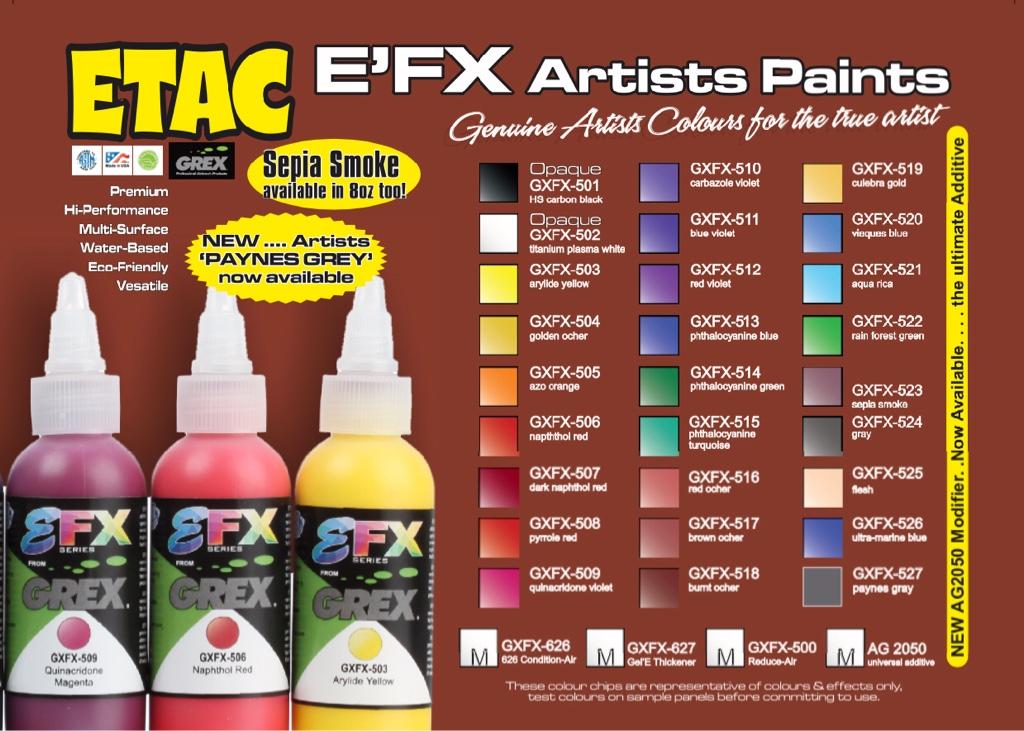 Last edited: