Hello. First post hoping for some ideas. I'm painting a mural on the side of a arcade Im building. The plan is to paint Eddie from the Somewhere in Time album cover. I have a lot of his arm and torso done but I've come upon something I'm having a hard time rendering.
Its the cables and tubes that are behind his ribcage and along his sides. Im not sure how to make them look like round tube shapes with out making a mess. At first i thought i could just brush some white lines and then use black to add little crescent shapes to give the illusion of roundness. Unfortunately they get quite small and it's just too much to freehand and i if i use a round corner of a french curve it goes past the boundries.
I hope ive described my problem clearly. I thought about making a template, but i cant make up my mind how best to do it.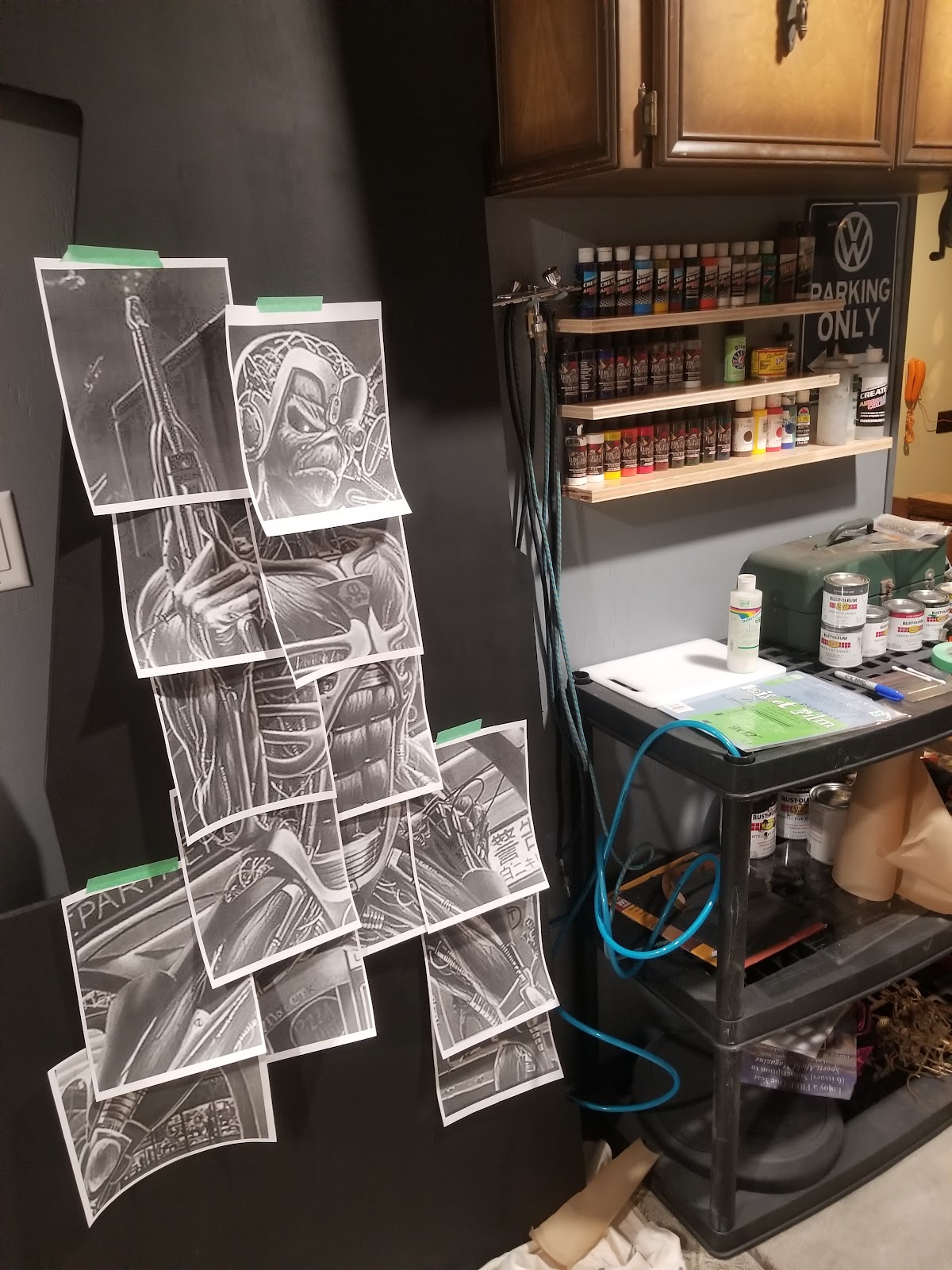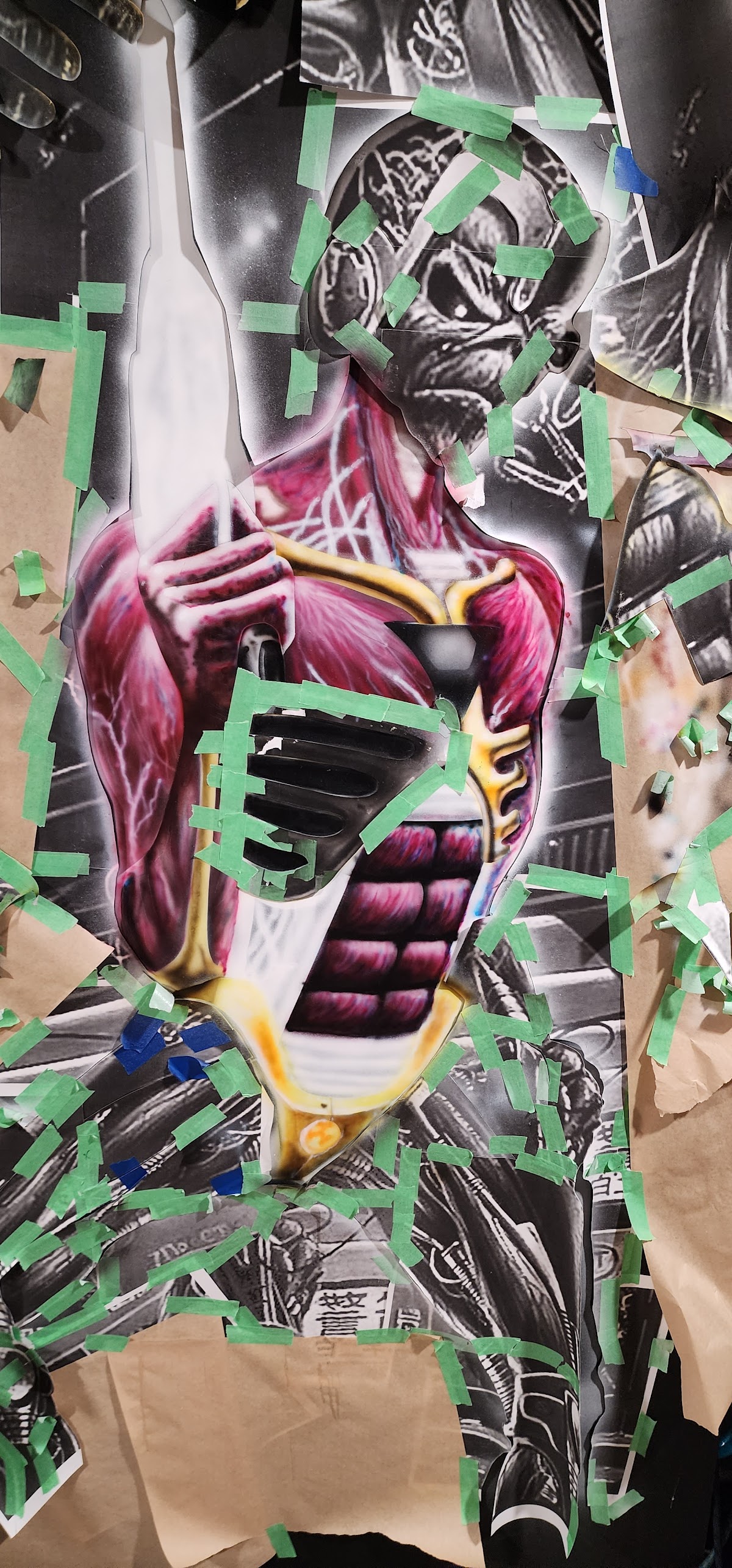 Sent from my SM-S908U using Tapatalk