I'm sure I'm not the only person to think of something like this, but I havn't seen it here so I'll post it, I'm sure no one wants to pay an average of $25 for one, so heres how you can make one for about 50 cents from stuff laying around the house.
You will need…….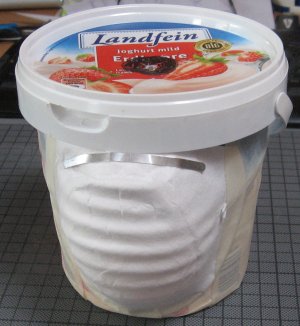 Exacto knife
Masking Tape
One 15 cent Dust Mask
One 1kg/2lb plastic yogurt container (empty & washed)
STEP 1
Remove the lid from the container and cut a round hole in the centre slightly smaller than the body of your airbrush, then draw a circle with lines as shown below and cut along the lines from the centre to the outer circle.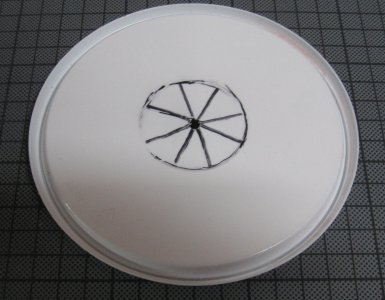 STEP 2
Cut a hole three quarters up the side of the container as shown below. This provides a place for the air going in to escape and not blow back out the same hole.
STEP 3
On the outside of the container position the dusk mask over the escape hole, you may have to trim the mask a little so it fits nicely on the side. Then with the masking tape, seal the sides of the mask, place the lid on and there you have it.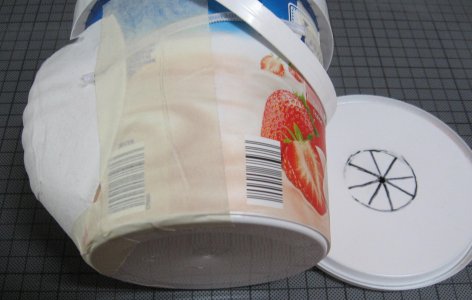 It's not pretty but for a few cents who cares
Last edited by a moderator: