For all the people out there that want a micron so bad they can taste it, try this.
Ok I took my Iwata Kustom eclipse cs which is exact same as the Iwata eclipse hpcs and modified the nozzle to make it a mini micron and still using the .35 needle and packing nut, and I have test results to prove it works to get a little better lines, but the person holding the brush means more.
I had an extra .23 micron nozzle tip and swapped it on the normal eclipse nozzle (it just screws in). Here are some pictures of the nozzles, you can see the micron tip is a little bit longer.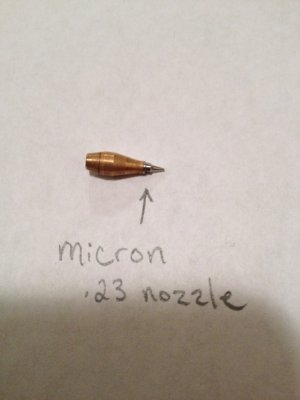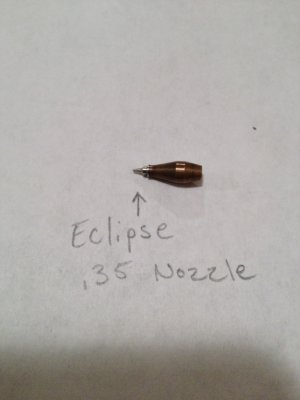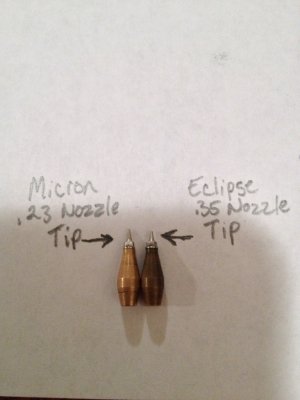 Josh