Hi guys, I'm trying to practice a little on lines and shading by attempting to spray this first portrait,
but It's real messy because I'm still fighting my airbrush and can't seem to spray a fine line.
- I find it
very difficult to predict
when paint will come out of the airbrush (on detail work), most of the time nothing is coming out and then suddenly I get these fat lines which are impossible to correct.
- I was wondering if this is normal in the beginning, or will I always
'have to guess'
at which point the paint will come?
- Is it possible to spray details like
wrinkles
with an airbrush, or should I always use a small paintbrush for this kind of details?
- If it's possible to spray wrinkles, do I have to spray them like
very quick
or can this be done while slowly moving the airbrush?
Already thanks a lot for any answers or tips!
I'm using a '
Hansa 381
' airbrush,
trying to spray at 0,4bar (
5,8psi
),
and I use
Hansa 'pro-color' black
opaque paint (1-1)
Here's what I got for now, have no clue how to spray fine wrinkles or details. A lot of lines are already to thick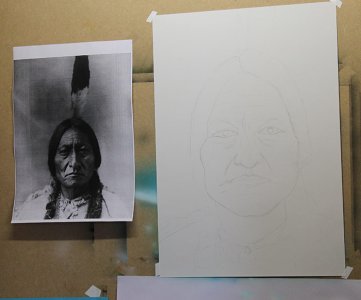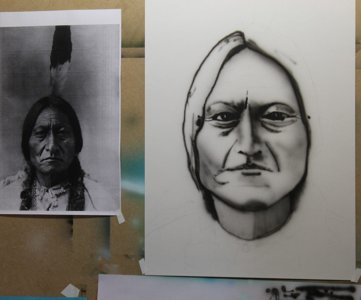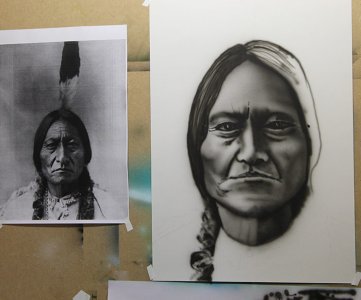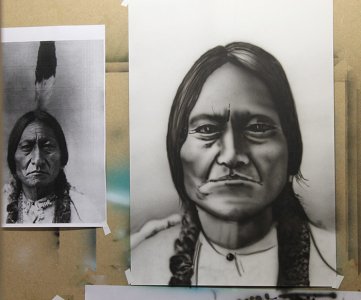 (the proportions are also not correct because I sketched it first with a pencil)