First off HUGE THANKS to
Airbrush Tutor
for making this tutorial available, making a sweet vid to follow along and even offering up the PRINT OUTS!! Ahhh that is just such a huge help, you have no idea man!
I just finished learning how to do the DOTS/LINES/DAGGER STROKES and still learning the blends, and thought I'd give the EYE tutorial a whirl!!
So I paused the video at a section and tried to build the piece to look similar to it, and move on... here is the process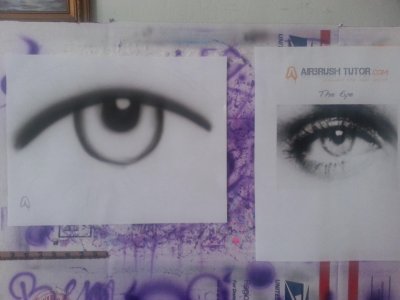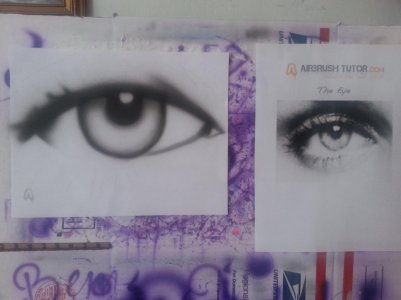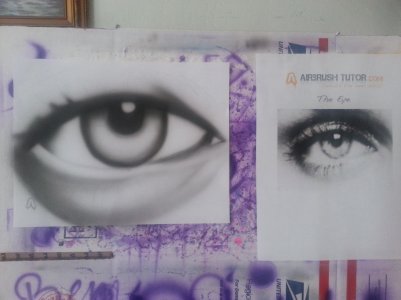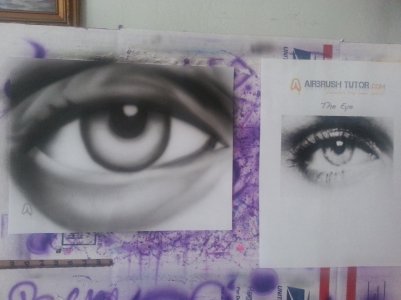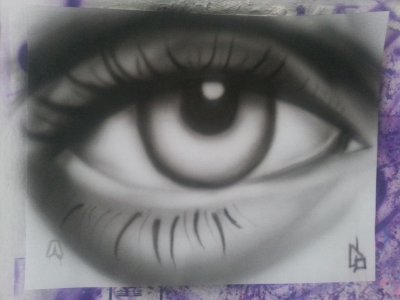 I used my Iwata Eclipse HP-CS and Createx Wicked Black with 1-2 paint-reducer running at 18psi..
I look forward to trying to do another one tomorrow, and fixing my mistakes on my first attempt
(went a lil big on the bags under the eye
, and my daggers on the bottom eyelid went all wonky for some reason haha)
. Any words of advice will be very appreciated, thanks for lookin yall!!
Last edited by a moderator: