I have been meaning to start this thread for a sometime now but never got round to it.
Around 3 months ago I spent almost 6 months worth of my spending allowance (okay, over exageration on my part!) on some Inspire Urethane paints after becoming fed up with the performance of waterbased acrylics. Basically I wanted to see what all the fuss was about having not used Uro's and listening to quite a lot of folk praising there controlability and colour vibrance (candies). so I went out and bought a excrementload! The Idea was to use them for my usual skulls and flame work (I couldnt afford to stock up on every colour so had to pick what I might use in my everyday artwork!). All the paint was sourced from Specialist Paints in Sheffield (called in on my way down to London with work). The people there were so helpful even though they were in the middle of moving to new premises they still found the time to mix up all the colours they didnt have in stock.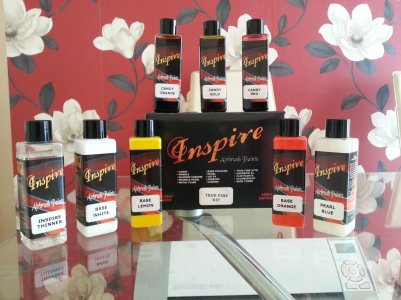 First choice was their True Fire kit comprising of White, Orange and Lemon Yellow base colours with Candy Red, Candy Orange and Candy Gold. Also incuded in the kit was a blue pearl and some thinners.
This was a start but I required more to start me off as I like to experiment so I added the following to the order ...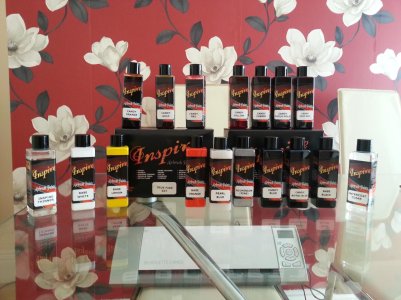 Aluminium fine, Base Black, Yellow candy, cherry candy, deep red candy, fools gold candy, Blue Candy, royal blue candy and some intercoat clear. (Ugh ... I forgot to get some Green Candy and a Yellow Green candy for those sick green flames!).
I also sourced a mask from a friend who has a safety equipment company ...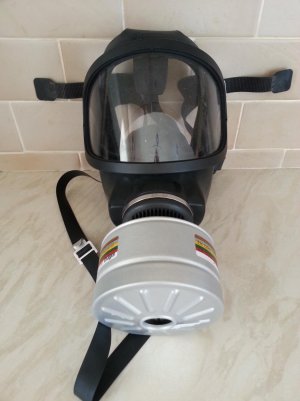 Mmmm ... a bit too "Industrial" for my liking still it will come in usefull for my 2k clearcoating sessions!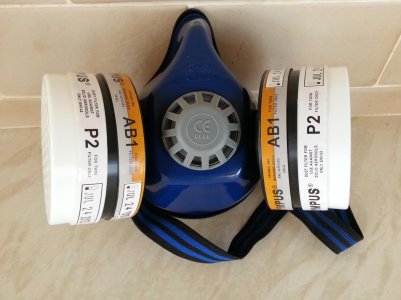 So i went out and bought this one which allows me to actually see what im doing!
I intend to post some more pictures when I actually get round to blowing some through my AB's but first I need to decide on a simple project to do with the inspire uro's! This will be a warts n all expose on my trials and tribulations on using uro's for the first time ... so any helpful tips upfront from anybody would be helpful :welcoming:
Last edited by a moderator: