Hello,
I recently got a "box of junk" from eBay. Among the items, there was this nice braided hose that looked funny at the end. Sure enough, it had part of a valve assembly. I also found in the box this cheap external mix knockoff of the Badger 350 with... of course, a missing valve assembly.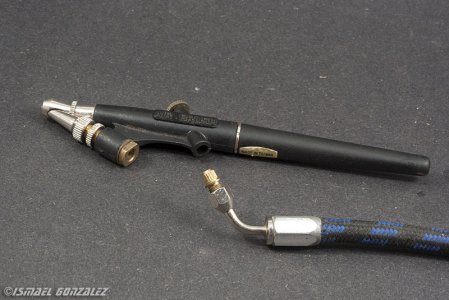 This is probably the most common cheap airbrush out there. There are millions of them like a plague everywhere. I don't use them, yet I have like 4 of these
Just because I don't want to spend money buying a valve spring, doesn't mean I can't have some fun with it.
So I made my own steel wire spring.
The level of difficulty of this project is about a 0.05 DaveG
He is my reference standard.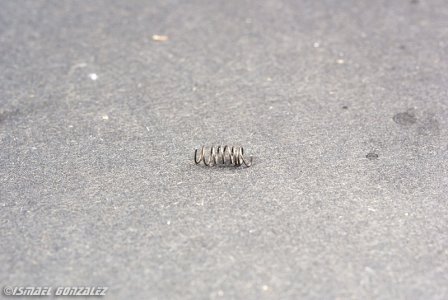 It was trimmed a bit more after some test fitting.
Everything was cleaned and put back together.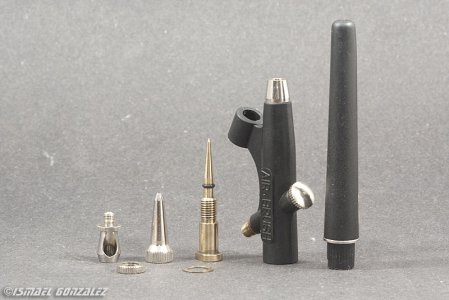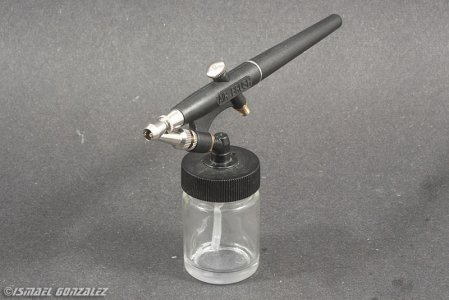 And of course, it was tested. If I ever need to use 4 of these at the same time, I'll be covered.
Your comments are always appreciated.
Thanks,
Ismael