Royal pain in the air hose
Staff member
Admin
Well just for Squishy.
First the needle stops , The Krome has Fine machine thread while the Micron has Coarse Threads.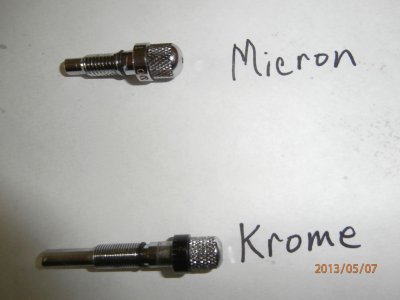 Next the handle both about the same Krome is a bit beefier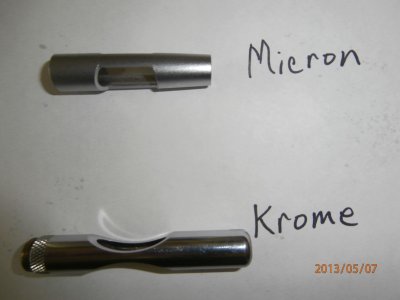 Next the needles both pretty much are the same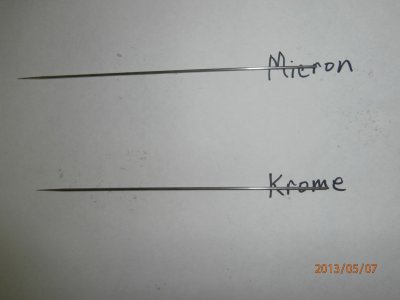 Next the needle tension assembly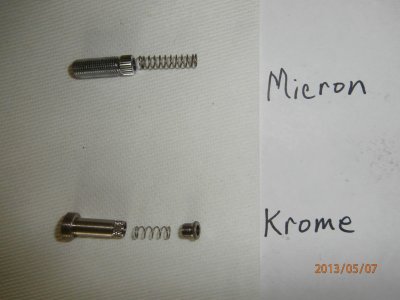 than the needle guides.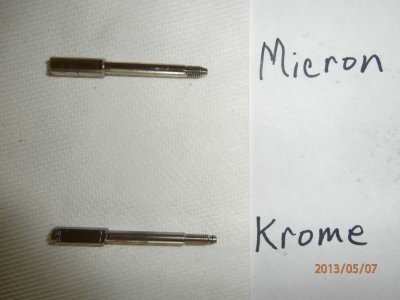 now Iwata calls this the Auxiliary Lever while Badger calls it the Rocker Assembly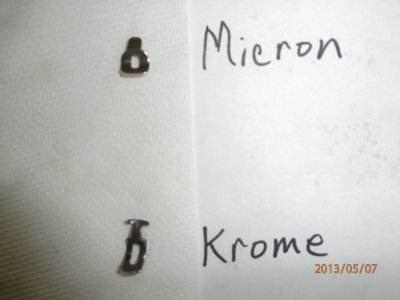 Now the Triggers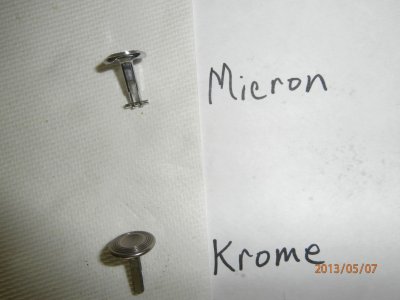 Airbrush Bodies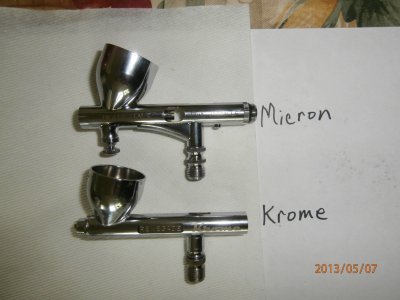 Head assembly (Iwata) Nozzle (Krome)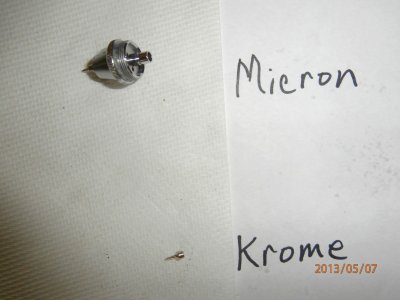 Hold Down Ring(krome)/Fluid Head Needle Cap(Iwata)
regulator/crown cap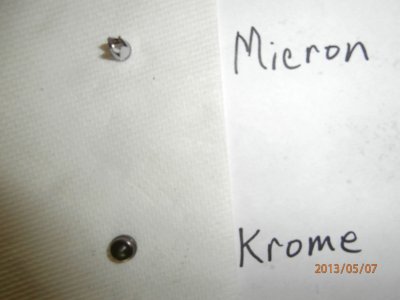 reassembled airbrushes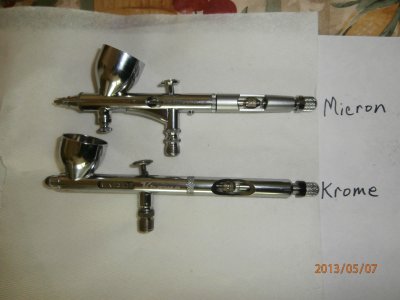 Hope this is enough photo's for you if you have questions just ask..