Greetings from the UK.
im a bit of an amateur, used an airbrush about 3 times and fancy doing a bit more, where better to learn from than the Internet eh?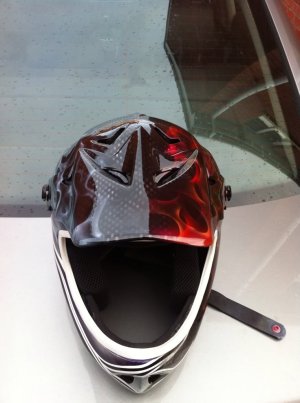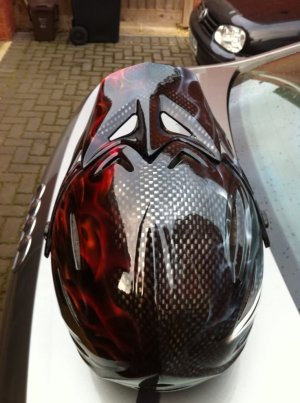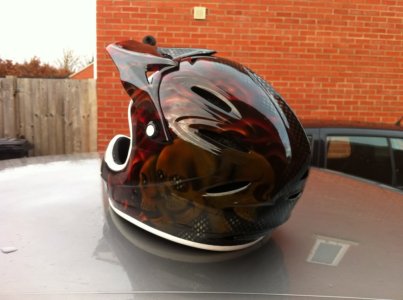 So there we go, that's the only thing I've done so far, anything else was just a spot of shading when spraying. No idea what materials to use, the helmet was painted using automotive paint thinned down, and everything was done with straight white basecoat and custom mixed candy that I created with mid coat clear and concentrates.
I use a paasche brush with a gravity cup, think its a VL or something.
I'm pretty much here to find out what paints to use for helmets and bikes, I figure auto air but will ask the question in the correct forum.
Nice to meet you all.
Ryan.