Hi all!
Been trolling this forums for about a month now so I figured its about time for a little intro from me as well.
Airbrushed artwork has always facinated me alot, but I have never thought about getting into this myself, until now. Guess i have ever thought of this as just a kind of paintshop sort of business..
Cant say i have spent much time on artwork the last two decades, but my schoolnotes somehow got them doodles all over it. Weird how interesting math and history could turn out
Anyway, my very first airbrush experience all started 4 weeks ago after bumping into the youtubes of a absolutely inspiring crazy aussie
So I went off and bought myself a low budget 20 dollar brush and a cheap compressor just to get me started, plus some AutoAir Transparents. It worked out ok the first two days, till i broke the nozzle/ the nozzle just broke.
I went stright away and bought another one, same kind, that turned out to be DOA. Nozzle leak i assume. So i turned it in for a third one, 10 bucks more ekspensive, and guess what, it lasted for a week! That pissed me off. 20 min later I cashed out an Iwata NEO, witch is still alive
Sometimes it can be more expensive to go cheap..
Want to thank you all for a great and inspiring forum! Hoping to learn alot from u all as time goes
Not much to brag about but heres some pieces:
My first sheet ever!!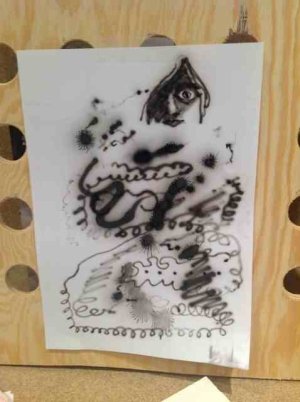 Also tried a skull the first day on some kind of glossy black paper. Not there yet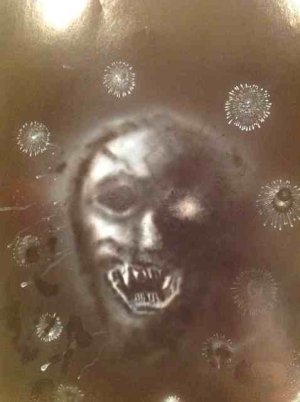 Day 3, tried for an eye and some dagger strokes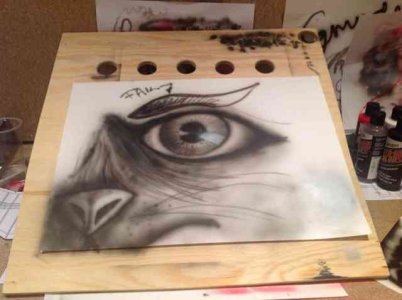 Day 10, just another eye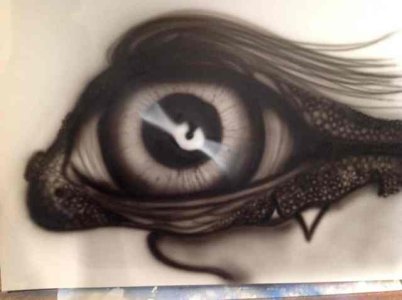 Day 20, Tiger on some gray paper not suitable for airbrushing i believe. It sucked up everything liquidy like a sponge. Just realized it got no whskers..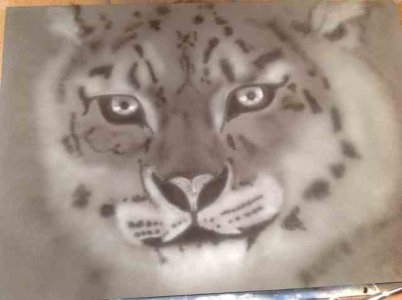 Day 30, maby the reason why i first wanted to start airbrushing, but i guess i found spraying portraits more fun and challenging. My first canopy: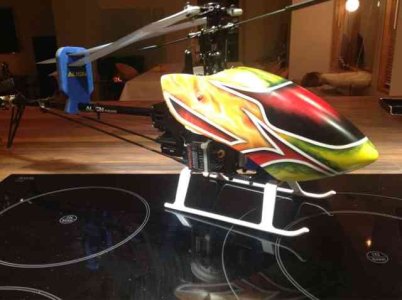 Sent from my iPad using Tapatalk HD