So Midwest Airbrush had a 17% off sale on all brushes over Easter and I decided to pick up a Grafo T2.
Like all H&S guns it definitely has visual appeal to it. Definitely like the gold accents, although the color cup is a little wonky to get on and off (you have to use one of those H&S pin wrenches to do it). The bayonet attachment design that holds the cups into the siphon mount is unconventional but seems to work. In terms of spray performance, I was pleasantly shocked. That brush will do finer lines the my Iwata Custom Microns will! I'm a little surprised by it outdoing the Infinity CR Plus there as the Grafo has a 0.2mm nozzle vs the Infinity's 0.15mm bore. The Infinity is a little more accessorized and modular than the Grafo but you can order a o.4mm nozzle/needle set as well as a spatter cap from H&S. I wish the Grafo was offered in a high gloss chrome finish ad well but alas only Nickel plated.
Posing next to my Infinity CR Plus in my studio. I may use these two for the next Paint Pals!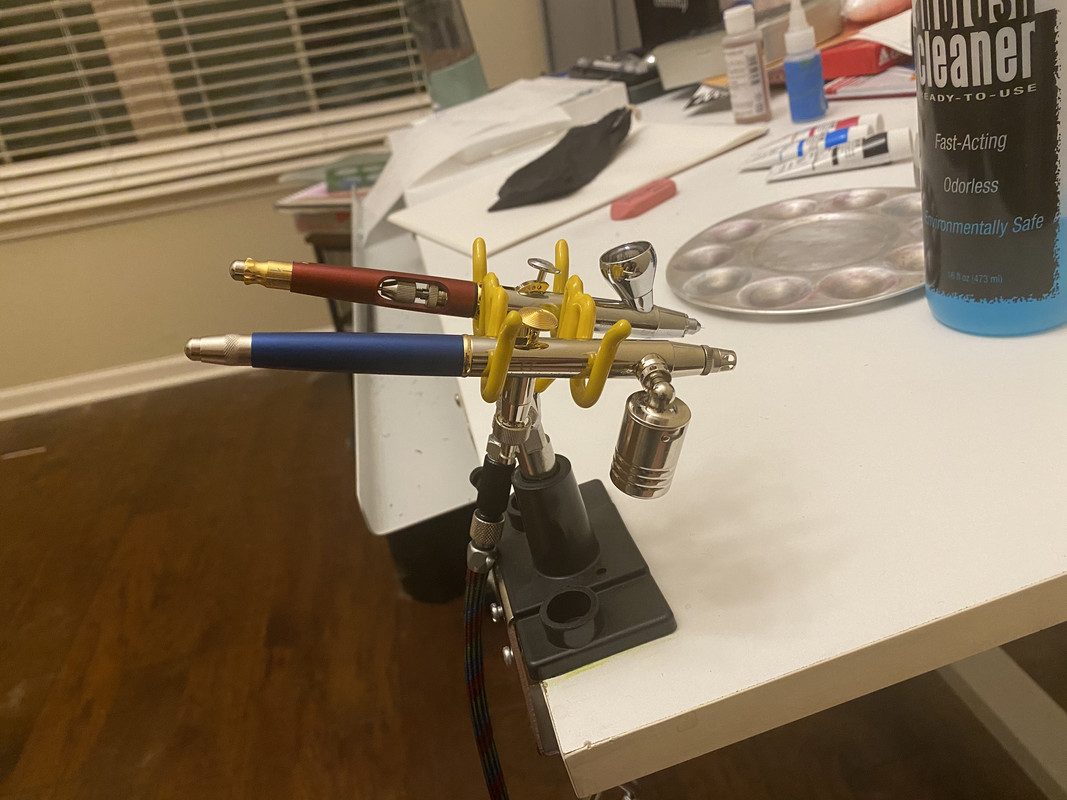 Last edited: