Hi Guys, I bought my first airbrush set-up early January and after several pages of practice sheets began painting. I have done a few pictures now, I have just finished this: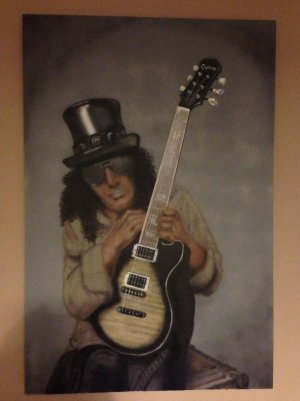 It is only the 3rd picture I have done and I know its far from perfect but I am pretty happy with how it turned out.
Hopefully there will be much more to come!