Greetings everyone!
I have always been into art and creating things all my life. When my kids were little, I was into tole painting with acrylics. The basic method of tole painting is very similar to air brushing except its using a paint brush.
My husband and I are also into cars and have a muscle car and a classic pick up (total gear heads). I have always admired the beautiful artwork done by air brush artists at all of the car and motorcycle shows that we go to. My husband has been pushing me to pick up the air brush for a long time. This past summer, we went to the Syracuse Nationals in New York where there was a young air brush artist. He had only been painting for four years and his work was wonderful. After speaking with him, I was encouraged to pick up this form of art and have recently purchased my first IWATA Eclipse brush. I will probably be buying a micron brush soon.
Lucy is was one of my first attempts. Being new to the tool, the air brush spit and messed up the left eye and in order to fix the mess up, I had to make the eyes darker than they should be.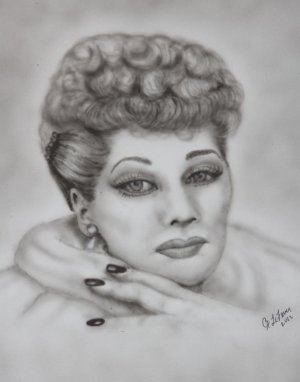 Copperhead was my next attempt. It came out better.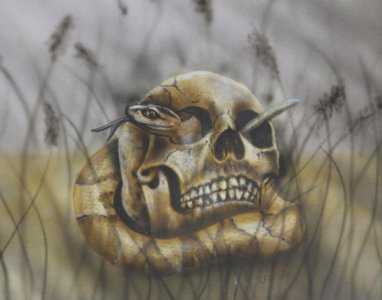 I have a lot to learn and I am seeking knowledge and wisdom from you wonderful people who are willing to share. Many thanks to those who take the time to create videos and tutorials.
Cheryl