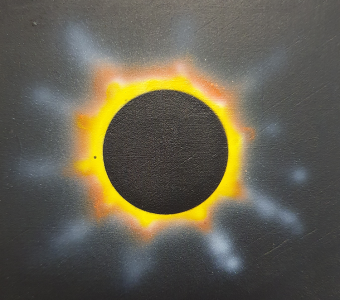 Hi All,
Airbrush artists do some really cool stuff and i always admire what they can do and want to do it as well. I tinker with hobby building. Train scenery, 3D print objects, Models planes not so recently. I had an old hobby type airbrush that had interchangeable nozzles and was always a bit frustrated with it. So i thought time to upgrade and have a good crack at some art. I'm no artist per se but I know what i like, Skulls, dragons that sort of thing.
So, i have my Iwata eclipse CS and started watching tutorials. I have a lot to learn.
I'm doing some of the practice lessons but then get bored and try something else. The attached is my first real attempt. Not quite as good as the one on Airbrush Asylum. It's painted on some scrap plywood coated with Gesso.
looking forward to getting some good tips.
cheers
Last edited by a moderator: