When I bought my first airbrush I decided it might be handy to buy an overhead projector to help with precise outlining, particularly for portraits, however after going on-line to search for one I almost fainted when I saw the price, we are talking about something that existed 200 years ago when I was still in school, the average price was about 350 american dollars (because we are a world wide love spreading community, all prices in dollars american), so I then decided I rather think not, I shall make my own.
To make my own I used the items below which are;
1. An old photo frame, because I was too lazy to make one.
I can't remember what that cost I think maybe 3 dollars
2. A temporary building lamp, LED therefore no cooling fan necessary and I also use it for extra light at work.
This cost 22 dollars
3. A magnifying glass, fresnel lens type, this helps to spread the light, which is like spreading the love, but then, a little different.
this cost 3 dollars and 50 cents.
4. A standard magnifying glass for projection, I actually have a second glass which when used in conjunction with the first gives me an image 2.5 metres wide at less than 1.2 metres from the work surface
this cost 2 dollars.
5. A simple make up mirror (not mine honestly)
This cost 4 dollars.
I also used some 3mm plywood (they call that "multiplex here, i think that sounds more romantic) to make the box or casing, cost less than 2 dollars.
Therefore the total cost of my model was 36 dollars, I think that's an honest price for an obsolete item.
The second photo is the end result and the last is the projector in use, the image is even better quality when you see it for real, the quality you see here is lessened because of the camera flash.
In case your wondering, the girl in the photo is my wife and believe it or not she was 39 years old when this picture was taken.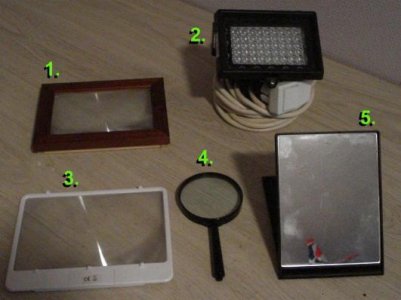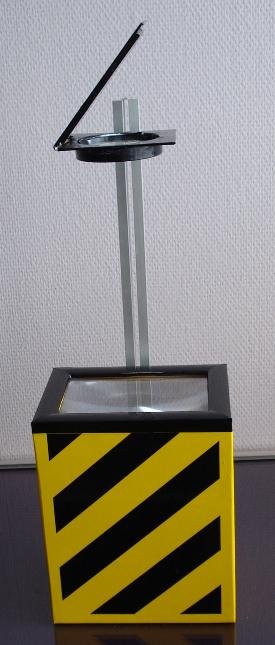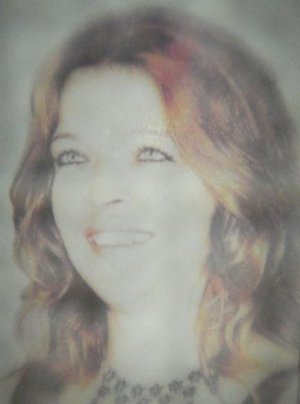 Last edited by a moderator: