Another fall off the wagon, this one a bit bigger. The 4th of July is my birthday. I know in most countries it's just another day but here in the US it's Independence Day, a national holiday. I just so happened to look at airbrushes for sale
.
I found this one at what I think was a good price.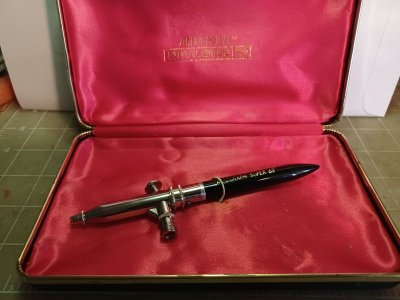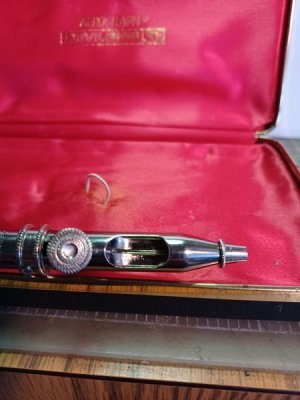 From what I can tell this brush has never been used. I had shied away from A models as I didn't think there was much use for them. There is and I have since changed my mind and I am looking to add a few more to my collection
. This one is post 1980.
I'm a happy camper
!
While I was searching BD gifts for myself I bought another one too. It should be here tomorrow. I'll post pics once it shows
.
Last edited: