All you need is hot glue, a tooth pick and some lube. I'm using a Custom Micron which has a hole in the back already. The toothpick fits nice and snug.
Trim the ends off to make them square.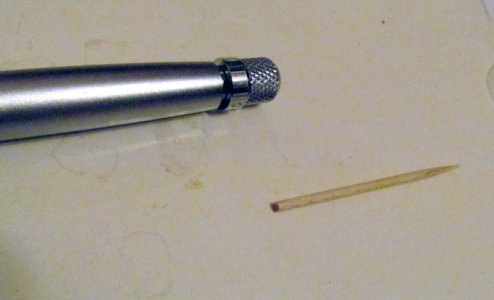 Don't make it too long inside as it can obstruct the needle movement. Outside it needs to be just as long as the needle/nozzle cap.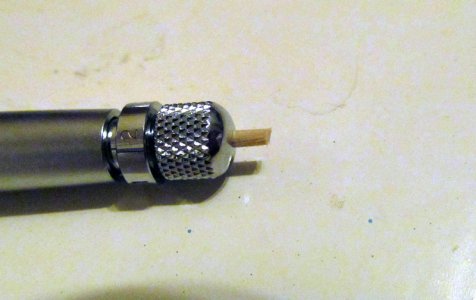 The next step happens quick and there was no time to take photos.
First All you do is put some lube on the inside of the thread of the cap. Then a small blob of hot glue on the toothpick. Quickly mold it with you hand into shape and screw the cap on.
You then have this.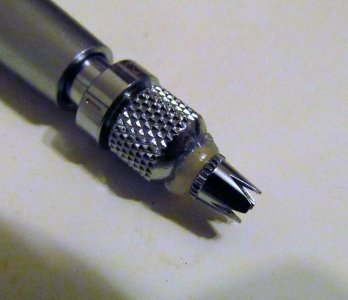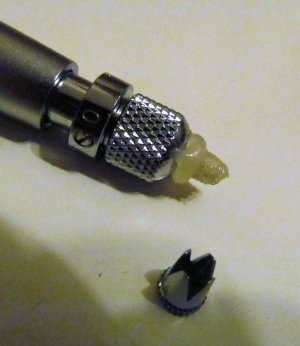 Wait for it to harden and remove everything.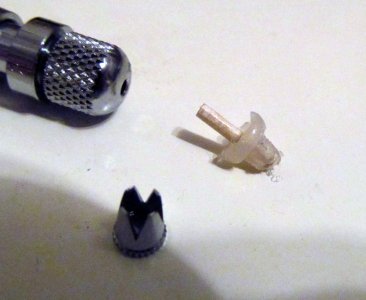 Trim off all excess glue.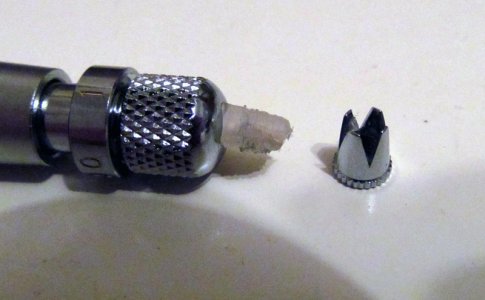 Looks good.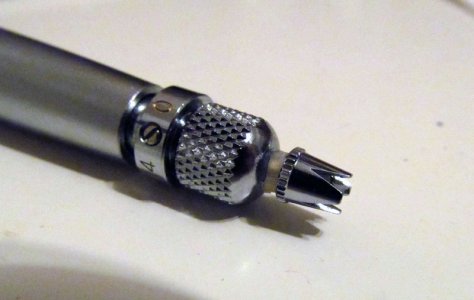 An you are all done.