I recently purchased a Iwata Eclipse HP-CS set ( the one that comes with the hose, cleaner and a bottle of blue paint ) from a vendor on amazon.
The product page had good reviews, the vendor's page as well and the price was on par with the market ( the only reason I resorted to amazon was availability seems pretty much non-existent in Canada and I had a gift card on amazon) so I thought I could trust it to be legitimate.
The box and it's contents looks completely legitimate compared to the many unboxing I've watched but there is some very obvious defects on the plating where the nozzle sits (see pictures).
My compressor is unfortunately still being shipped so I can't test if it has any effect on the spraying but considering where it is I have no doubt it doesnt affect the spraying or cause any air to leak. This does make me concerned that this could be a fake tho, I've read that iwata's quality control is top notch and wonder if this is something they would let pass through. My other concern would be down the line if verdigris will be an issue since the brass(?) is exposed.
here is the pictures: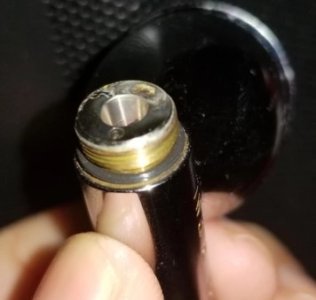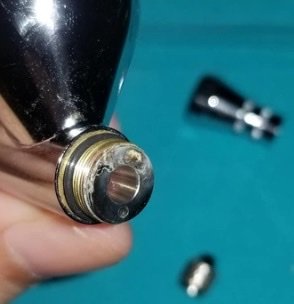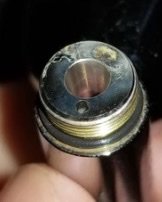 Has anyone seen this kind of imperfection on a iwata airbrush before? Is this something I should be concerned about?
Thank you
-Kwoui
Last edited by a moderator: