After finishing the Leopard and being a little dissapointed, I decided to try out a new Airsick stencil I received in the mail last week along with Chuck Bauman's real flames stencils.
I used wicked detail colors and thinned down the oranges and reds to get a "Candy" look.
I pretty pleased with it but as always, appreciate any comments or suggestions.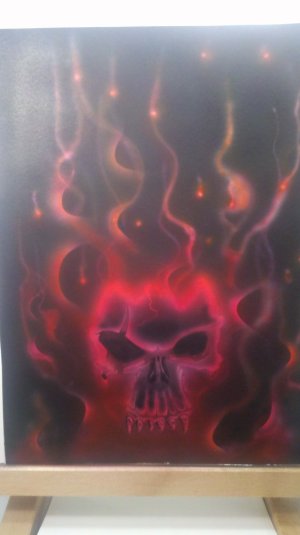 Last edited by a moderator: