Hi Guys,
I've been lurking for a couple of weeks then signed up as i not only wanted to observe this great community but also be a part of it.
I originally bought an airbrush (HS Ultra) in march last year primarily to do some priming and basecoloring of plastic models and wargaming miniatures, along the way i "upgraded" my airbrush to an Infinity 2in1 and bought a Badger Krome from a friend that gave up on the airbrush adventure. After trying the HP-C Plus from another friend i suddenly understood the hype around the Iwata brushes and went out and bought a HP-CH when i this spring decided that i would like to more with the airbrush than just use it as a glorified spraycan.
So practicing dots, daggers, blends etc. resulted in me trying to paint some nice hands, which at the beginning didnt go so well, tried it three times before i decided that enough of this, lets move on.
More practices of dots, daggers and blends and last week i again was ready to proceed with the next level, a part of my sons face was the subject here, and it turned out ok, in fact i will not do this a second or third time but instead move on to other pictures and do these as well (keeping up the motivation this and not burning out my self)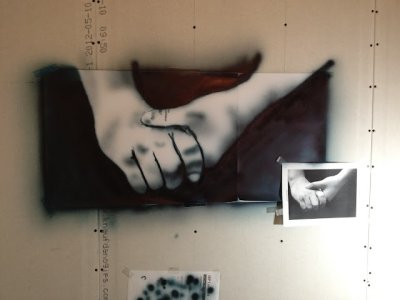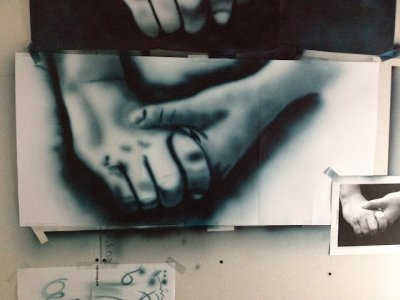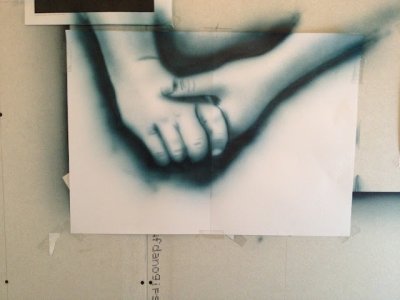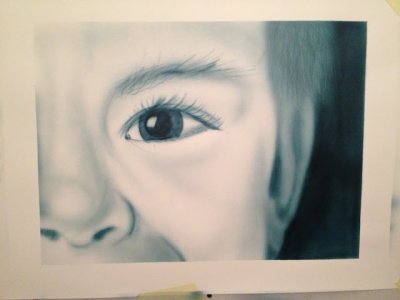 looking forward to post up my future progress and to get invaluable feedback from all you guys out there.