I had to buy a drafting kit for an apprenticeship class that I'm in. Today I used a stencils to draw out 1 1/2 inch ovels, and a French Curve to draw some curvy lines. I started with ovals, practicing my Blending lines. I only got a chance to do a couple, blend to the right, and blend to the left. But it kind of breaks up the monotony of just doing the same blending lines.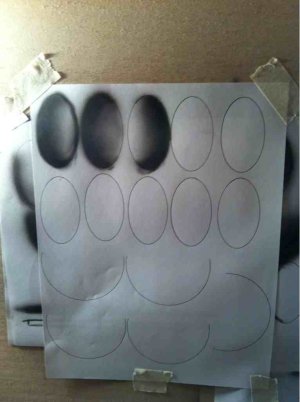 As you can see, I have a lot of work to do. The hardest part for me is staying inside the lines.
I'm also going to blend down and blend up. The French curve lines I have done yet, but I'll post those.
It's just a different way of practicing your blending lines.
Sent from my iPhone using Tapatalk