Hello
My name is Lars and I'm from Norway. I'm totally a newbie to airbrushing, but have always admired various artworks done by airbrush. I guess as a result of having a boring office job, I needing something to express myself creatively..
I got my first airbrush for x-mas, a Iwata Neo, signed up for a beginners course in February and I was on my way.. I don't seem to find as much time to airbrush as I would like, but I'm currently up to about 40 hours of experience.
Here are some of the projects I'm most happy with. My first ever attempt at a portrait and a "dark angel" project I started on the beginners course in February. Kinda hard to get the detail in the dark angel with a cellphone cam, especially after the clear coat, but you guys get the idea... :smile-new: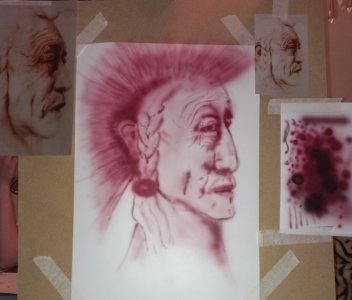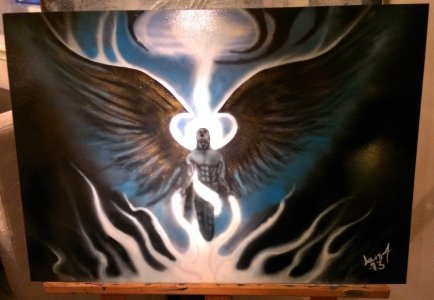 My dad has requested a true flame mailbox, so I'm going to give that a go next.. Plus I got tons of reference material I would like to make my version of..
Anywho...
Great forum, great site (airbrushtutor.com). I am learning something new each and every time I visit.
Cheers!
Lars