Hello,
When you mention External mix airbrushes, chances are you'll get references to the Paasche H, the Badger 350 or any of the countless knockoffs out there. However, there has been another consistent performer out there for decades: The Binks Wren series. It uses the same design concept as those mentioned. I haven't been able to figure out when it was first offered, but I've seen it in catalogs from the mid to late 1960's. So it has been around for well over half a century. It was originally offered in A (Fine), B (Medium) and C (Heavy) models. Since the air cap is fixed to the body, you can't convert one to another. So each model has its own body. The model B is still available new today and it commands a hefty price of around $375 in 2023. That means it still has a following. This is marketed as an industrial tool, not as an artists airbrush. From what I've read, it was also popular in the automotive customizing world.
I recently acquired this. These are very rugged and almost indestructible, but a dirty airbrush will never work properly.
Red paint. Why is it always red paint?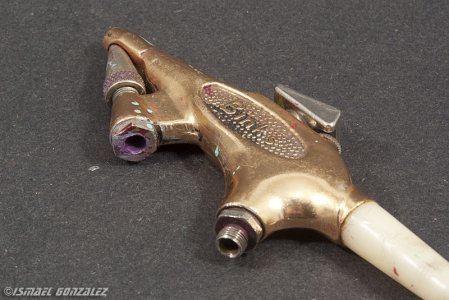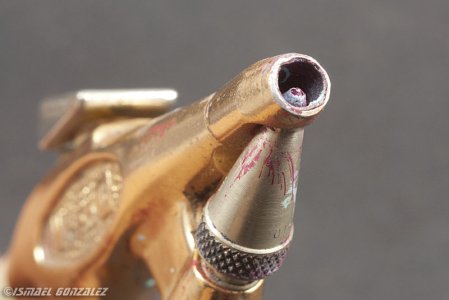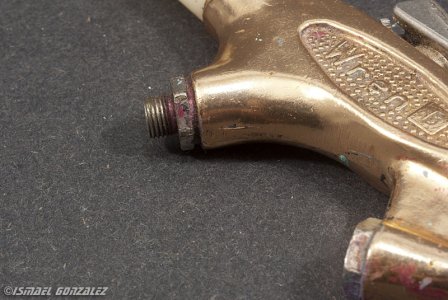 By the way, these use a Paasche size air connection. A quick test with my Paasche QD adapter showed the trigger and air valve were working fine. So I took it apart just enough to clean it properly.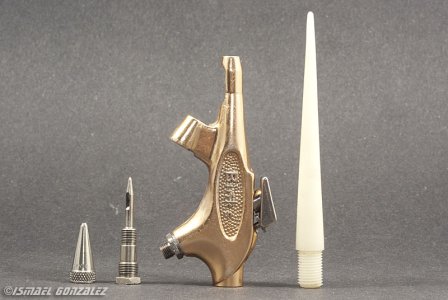 Eventually everything went back together. Lots of scratches and marks as you would expect from an industrial tool that has been used.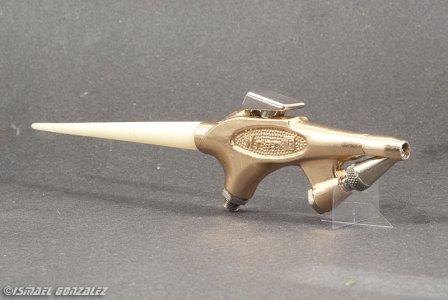 The finish over the "i" the "n" and the "k" in "Binks" is worn down. I tried to repaint it but could not match the exact color. I may try again later.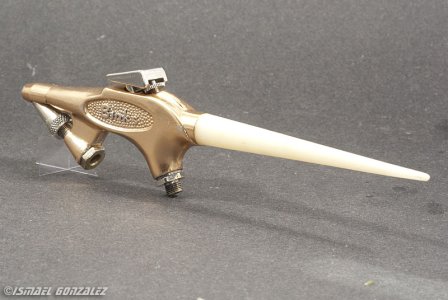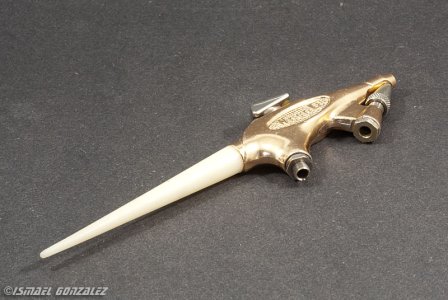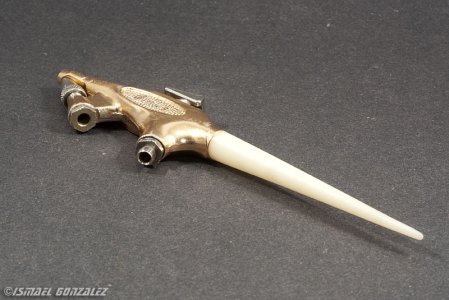 (To be continued on the next post)