Hello,
I recently acquired this Thayer & Chandler Model A from eBay relatively cheap as it is missing the cup and the description was vague. So it was a bit of a gamble. I have been restoring vintage cameras and other equipment for years but this is my first "vintage" airbrush.
The Model A was made for decades. From what I understand, serial numbers are not very useful in dating them. I will appreciate if anyone can help get a ballpark idea on when this was made.
As with my other restorations, I photograph everything as received, some during the process and the final "after" pictures. Because of the many images I'll split this in 2 messages.
Before
or as received
The case seems to be in good shape. Only dirty. Some initials written at the bottom.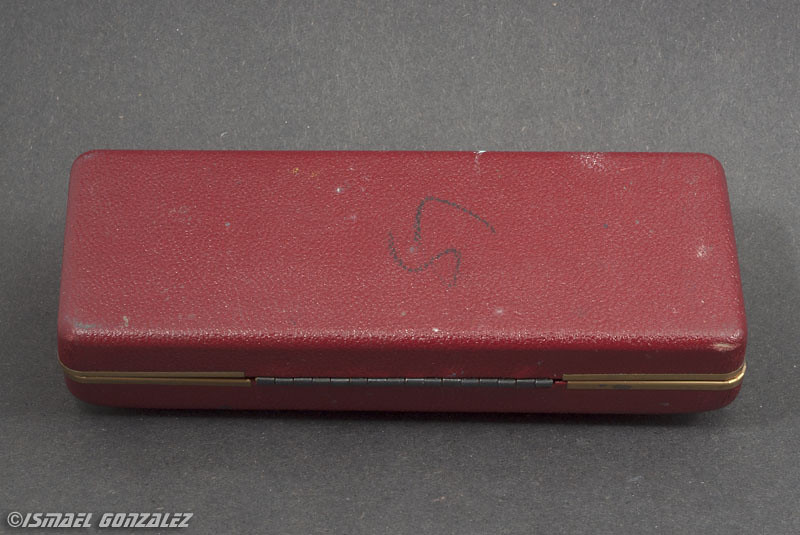 The airbrush looks complete but a bit dull. As mentioned, no cup or any other accessory included.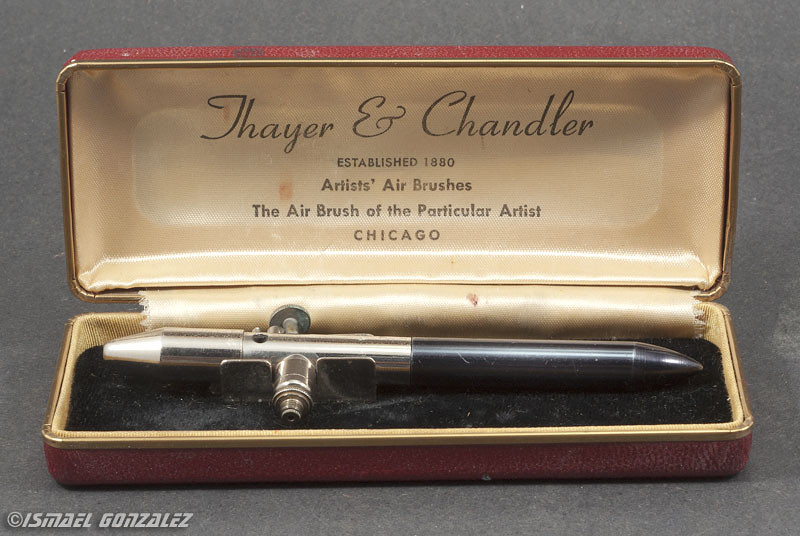 Handle threads are a little worn out but still work. Overall, signs of high mileage. Some small corrosion spots but overall, look complete and straight.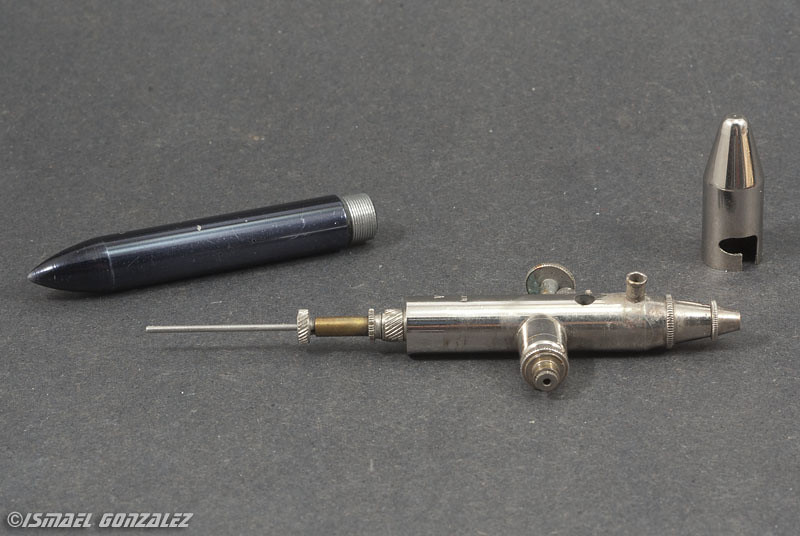 Some parts like the tube shank put a fight to come out.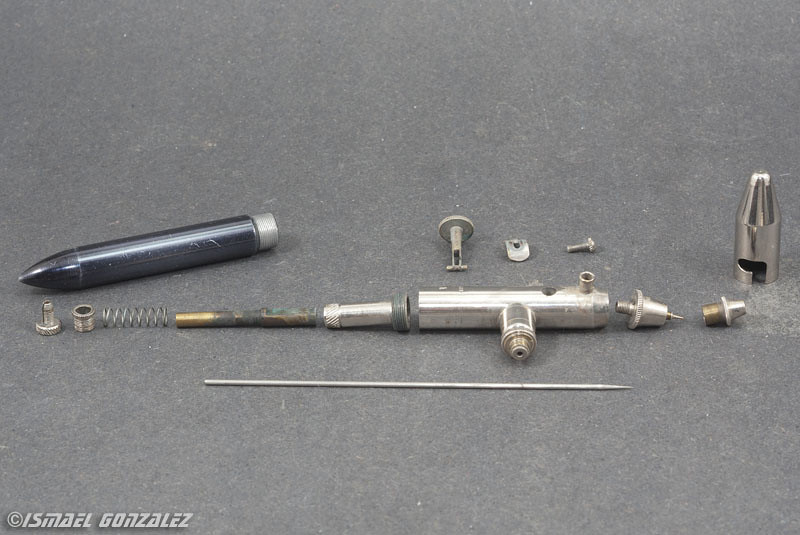 Nothing looks broken. Just dull. Many scratches.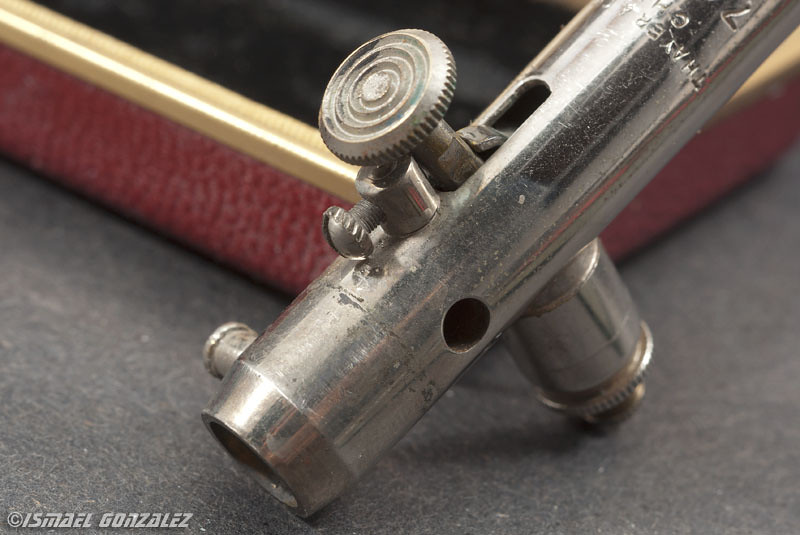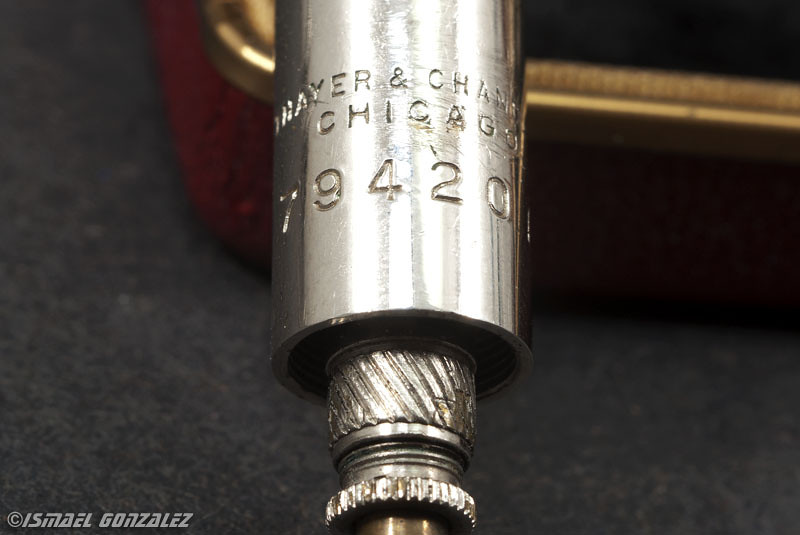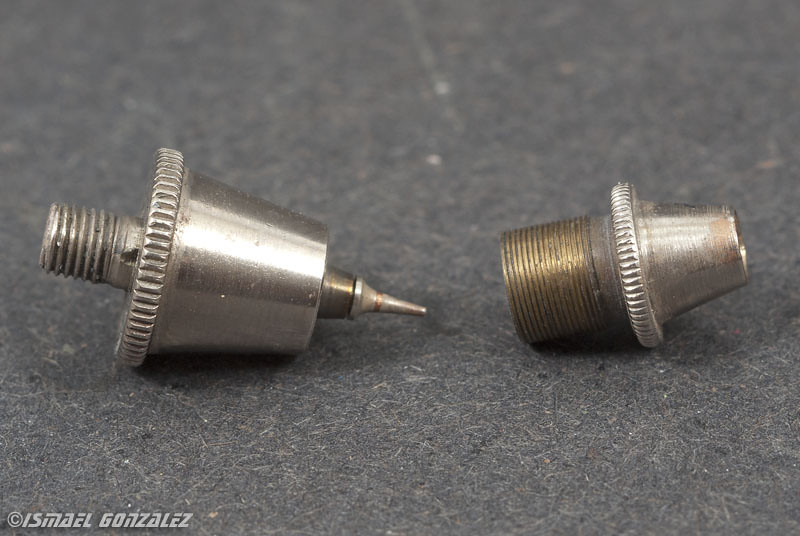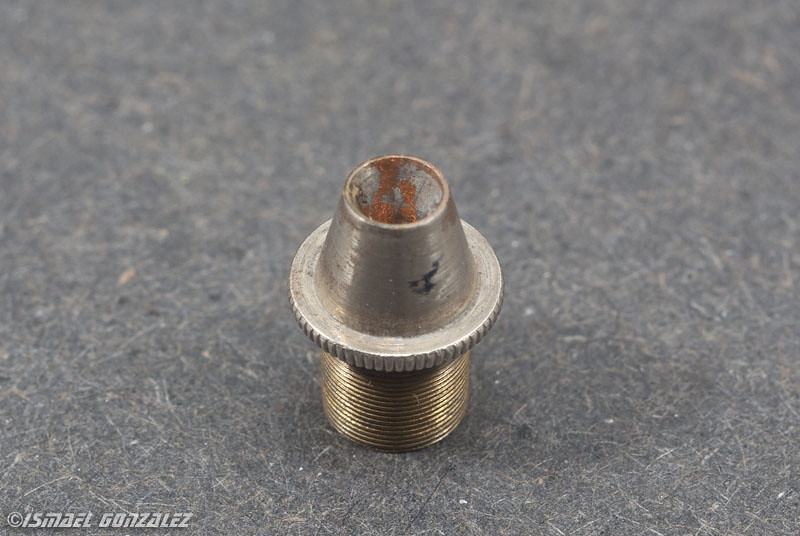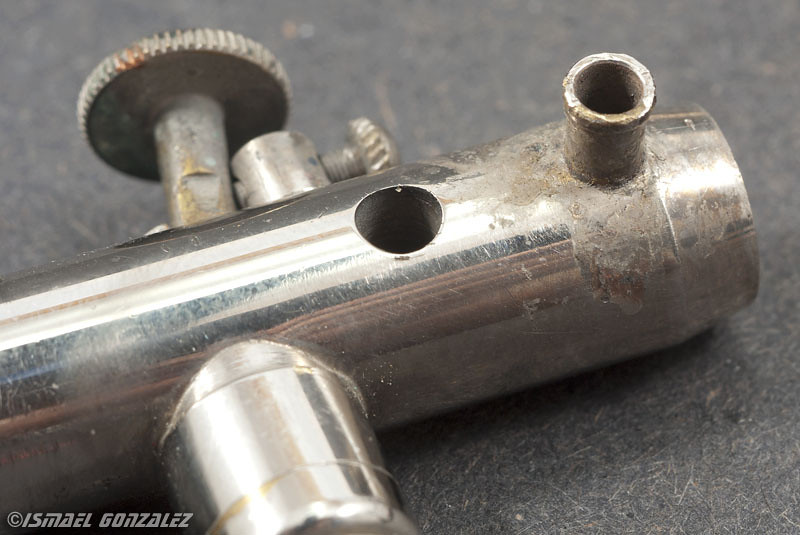 During:
Can you tell the difference in the needle tube? I've always been a sucker for shiny brass.
Seems that what I thought was corrosion was just actually old dried paint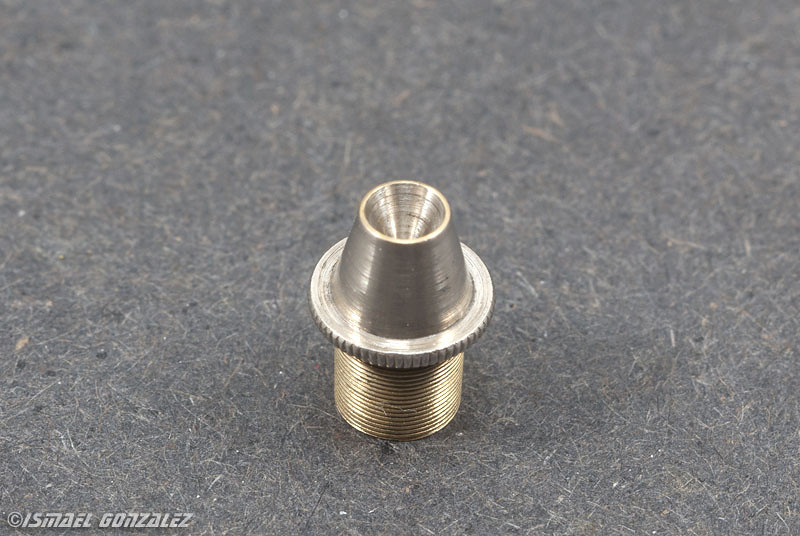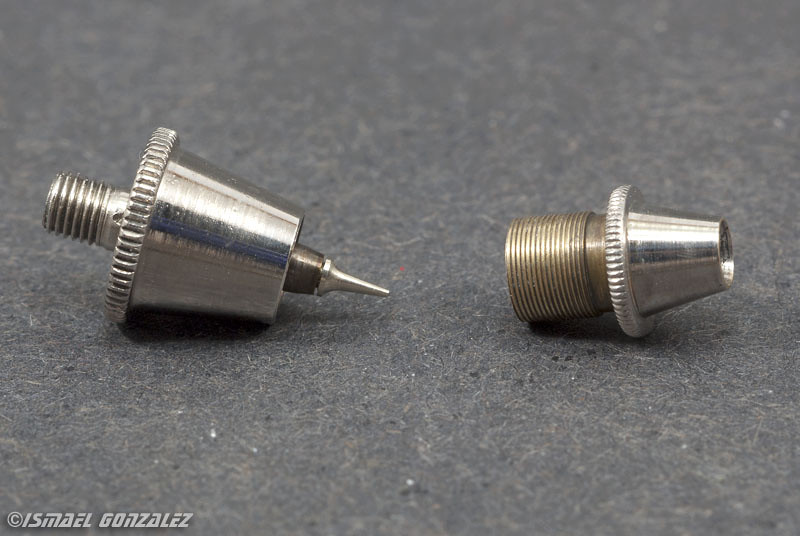 The brassing on the trigger suggests high mileage.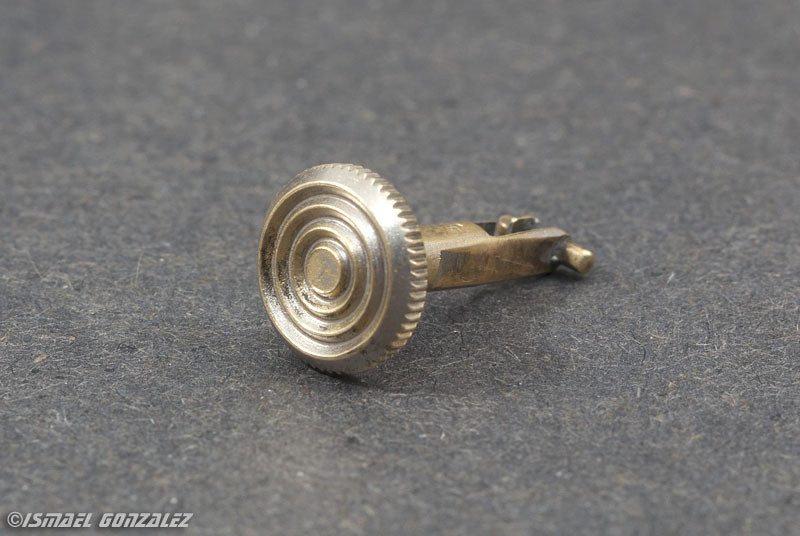 Did not mess with the air valve. Did not cooperate to come out so I left it alone. For now.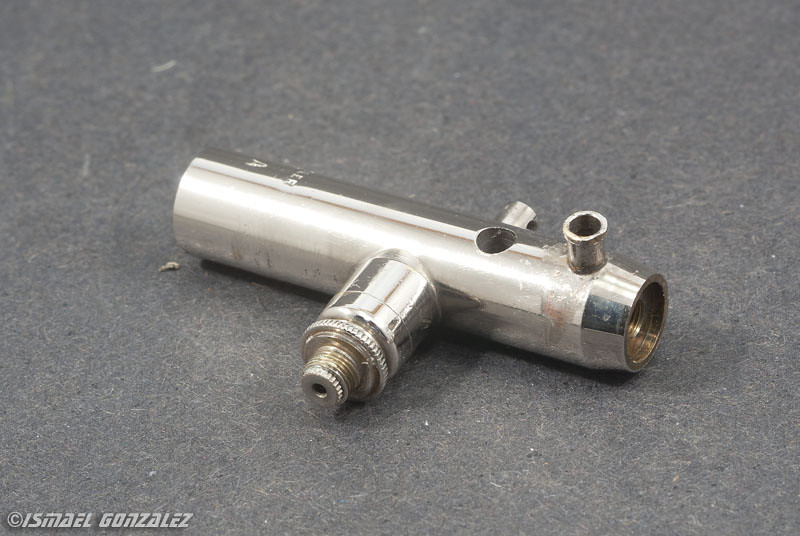 Each and every part received personal care while the others patiently waited. The case was no exception.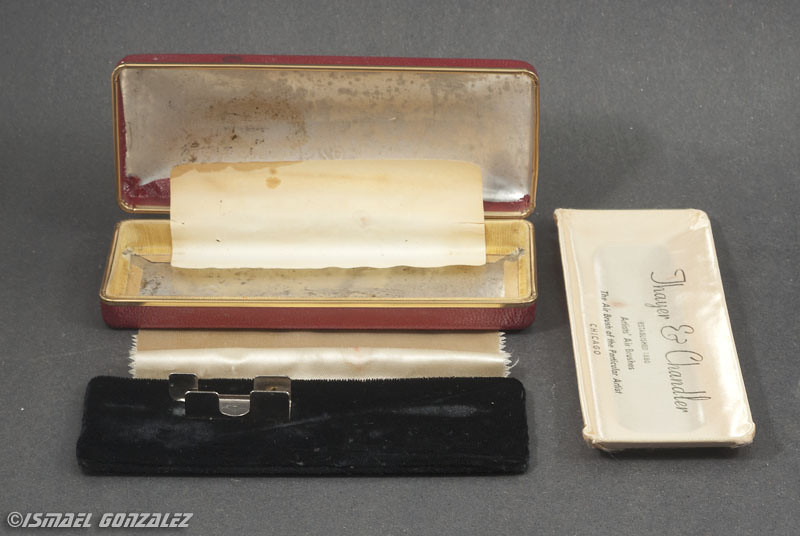 To be continued...