I happened to come across a "lot" of three T&C brushes. I'll be posting pics of all three but wanted to start with the one that had me pull the trigger. Yes, I'm still off the wagon.
Should be an early model B.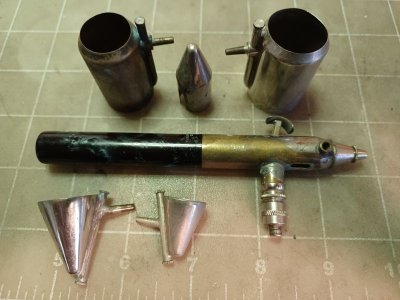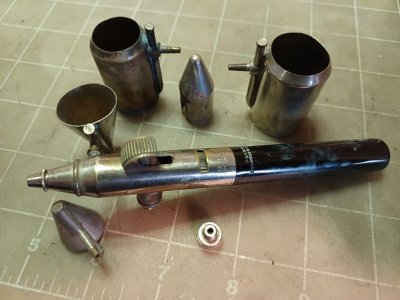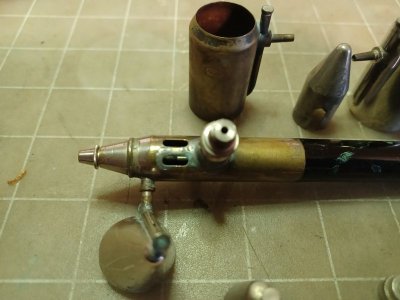 I'm hoping DaveG will help in identification and timeline for all three
.
One thing that intrigues me is the trigger stop wheel behind the trigger. I am more familiar with the post and screw in front of the trigger. Was the wheel used before the post or did they run concurrently?
This B has a serial number of 213B. There is no other engraving on the brush. It does have Thayer & Chandler on the handle.
The air valve has a fairly large port. There was an adapter that takes it down to a standard T&C hose fitting size.
The only cup that fits snug is the large V one, that I put in it to take the pics. The other cups must be for one of the model As that seems older.
You'll have to bear with me. I've been sick this week and I'm only at about 65% (I rarely get sick but this hit hard). I'll be posting more in the next day or so.
Last edited: