A friend in a scale model club in Pittsburgh had come across these. He knows I collect airbrushes so we made a deal for them . I traded him a couple kits.
W. R. Brown Speedy Sprayer compressor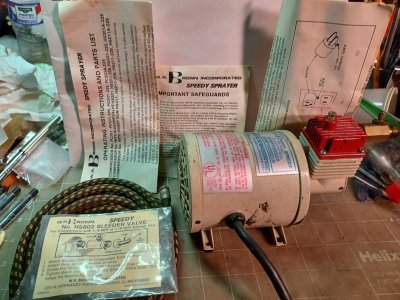 Paasche V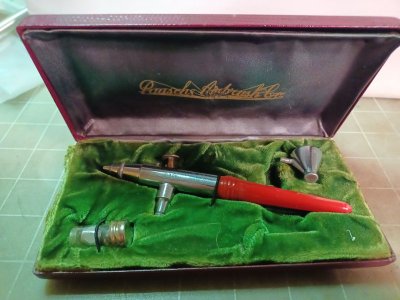 Wold A2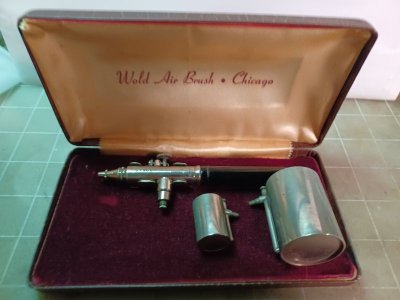 And the one that really piqued my interest
A DeVilbiss model AB-502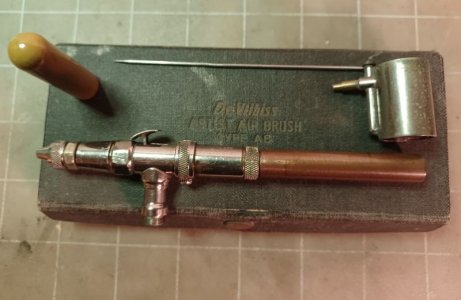 An empty Paasche case, spare needle and 2 nozzles.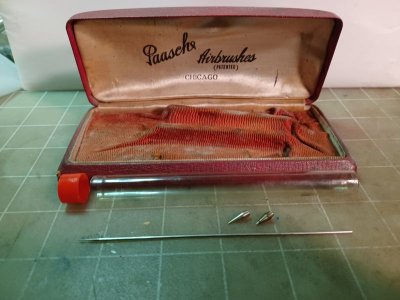 The hose shown with the compressor fits the Wold brush. There were some addition cups which don't fit any of these brushes.
Last edited: