If we haven't a projector or it's late and we don't have a window to make a natural light box we can use our cheap light box.
Needed materials:
- PC with Internet:
- 4 sheets A4 size paper
- A2 size paper (or two sheets of A3)
- Cellophane tape
- Canvas (from Chinese Store)
- Energy-efficient Light bulb
- 2 Boxes/2 books
We start using the PC for searching an image that we want to airbrush: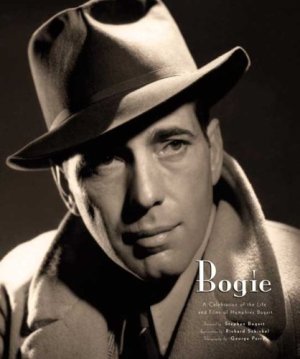 We use "PosterRazor" program for change to desired size. At this example we change the original image to an A2 size. We join the four resultants A4 sheets with cellophane tape.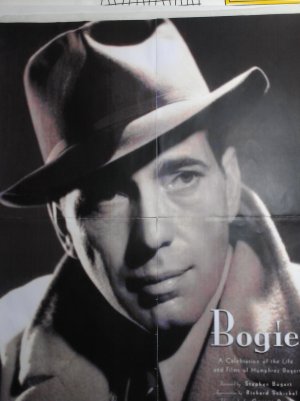 We put an energy-efficient Light bulb (we are on crisis!!) under a canvas (acquired on chinese store that's cheaper). We can use 2 boxes or 2 books to make the legs of the canvas.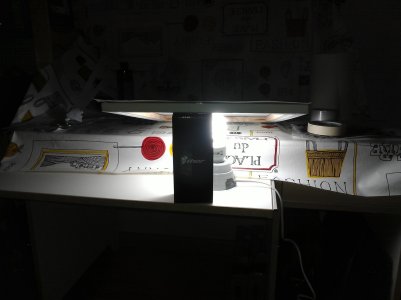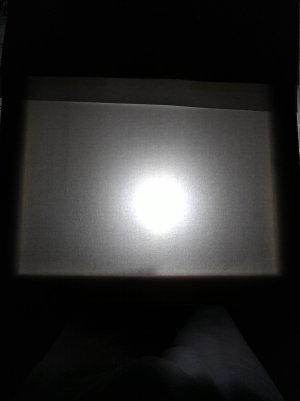 We put the puzzle with image in A2 size and A2 blank sheet over the canvas.
Switch On the bulb and this is the result:
- Ambiental light On: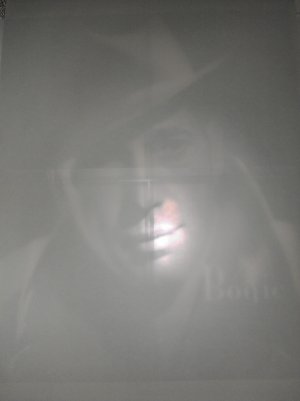 - Ambiental light Off: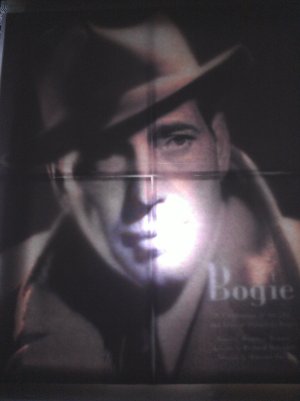 Now it's time to take the pencil and trace the reference lines: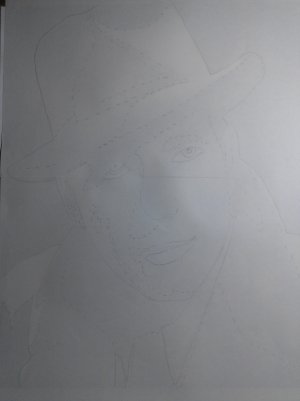 It's Time to airbrushing!!!
I hope enjoy it!
Hahahahaha :glee: