Here a little exercise I did getting water droplets. I know about the spraybottle and urathane method, but what about doing it on paper. I used 2 airbrushes, one with white and one with black. It took me about 15 minutes to do this, including the shapes. I did it on wrapping paper just to help with the effect. If you do this over a plain background, I would suggest you use darker and lighter colours of that background instead of black and white.
1. cut your shapes
2. remove insides. Keep the removed bits, you will use it again.
3. spray dark paint on the inside top and light on the inside bottom.
4. add highlight over dark inside. I used a Molotow marker.
5. remove background and cover what you have done with the pieces of masking you kept.
6. add shadow at the bottom.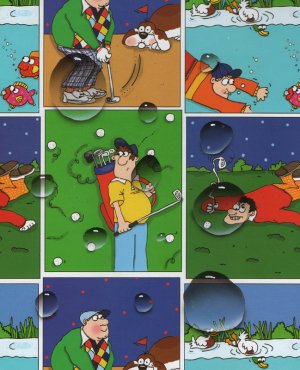 Only afterwards did I notice I missed the shadows on two of the smaller drops.