Hi all, I've purchased a wicked primary set and since I'm a beginner I'm clueless on how to mix colors (Blue, Yellow, Red, Black & White) to
create a desired color. Does someone know is there a sort of mixing chart or something like that??
I need to make these 2 colors (from the picture: dark red(main color) and brown-red)
So can anyone at least guide me on how to create these colors, I've been mixing and constantly keep making a dark red-purple.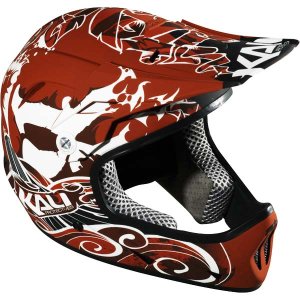 I'm painting my knee guards to match by color and design my helmet.
Thx:tyrannosaurus: