Hi,
This is my first leopard. I was quite satisfied until I started with the white color.
I'm not sure what I am doing wrong.
First, I have really problems to paint with the white color,
And also I think the color is completely wrong.
Can someone help me ?
I'm using Wicked Color, I've tried both opaque and detail, and also with reduser.
I need to paint the same line 5-6 times to get it real white, but still i'ts the wrong color !!!.
This is A3 format.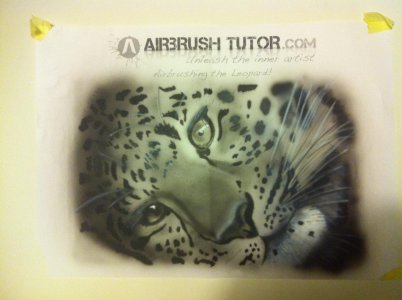 BR.
Terje