Hi,
Just started airbrushing and am loving it (apart from the tip dry nightmare), always wanted to try it but never got round to it.
Been watching Ed Hubbs, the airbrush tutor and others on YouTube for months now and saying "I must give it a try", well my friend set me a challenge, he purchased an iwata HP-B Plus and a heap of paint and told me I must use it to do some artwork on his car so get practising! no pressure then LOL
The attached images are my second & third attempts and are encouraging, the first with the reaper is done with solvent based basecoat meant for automotive refinishing and was done in black & white then a little colour misted here and there, its looks wrong somehow, the second attempt of just the girl was done in auto air using the colour direct, looks much better but struggled to get a nice even spray, very noticeable on the edge of the lips.
The next attempt I plan on using wicked detail paint as I have read good things about it.
In case anyone recognizes the reference image, its copyrighted work off the web my friend has chosen and we do know that we have to obtain permission to use it, I just want to wait and see if I get good enough before asking the artists permission to put it on a car. If she says no we can do something else, the practice won't be wasted.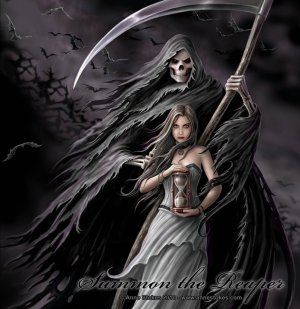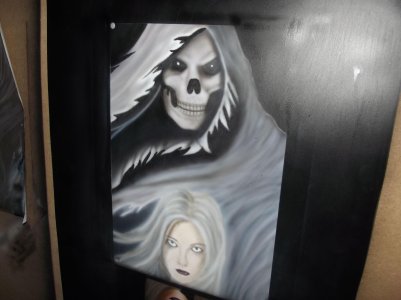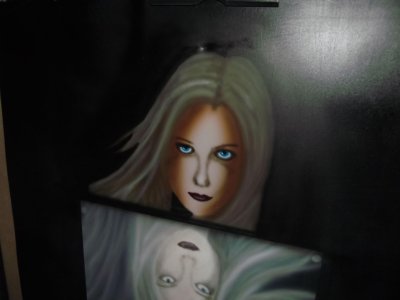 I have a long way to go before I feel its ready to put on the car but loving the practice and sense of achevment seeing each attempt get better than the previouse.
Kev…